Creating a seamless transition
Creating a seamless transition between your indoor and outdoor spaces is a fantastic way to create an illusion of more space within your home. As Australians we tend to love living and entertaining outdoors, a meaningful bridge and connection between indoors and out is relatively easy to achieve.
Most commonly we tend to strive to open up our loungerooms, family rooms and meals area to the outdoors. However it is also possible to open up other rooms within your home to the outdoor, creating the illusion of more space. Opening a master ensuite, for example, to an enclosed private courtyard with an outdoor shower or even a spa is completely and utterly luxurious and creates a spa like fell within your home.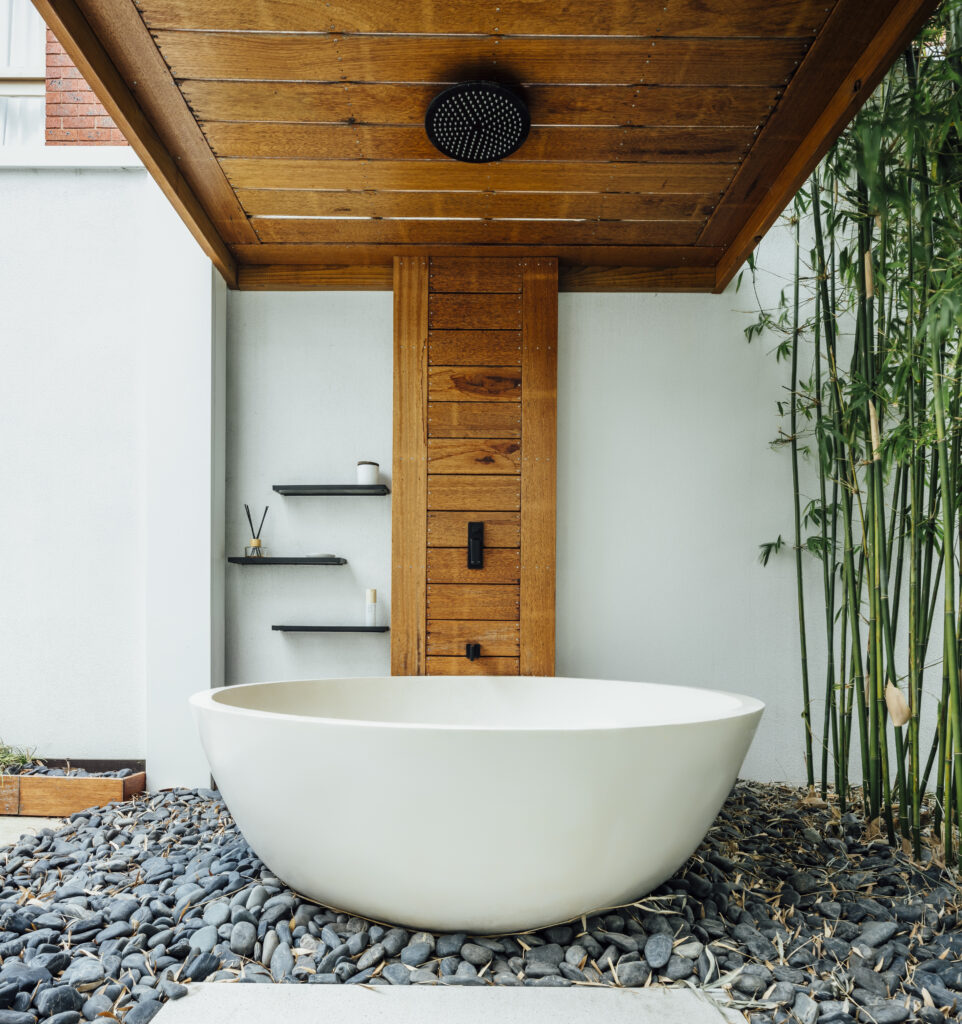 If the elements are a concern for you when considering creating a seamless indoor/outdoor feel in your home, then fear not. There are many ways to combat the elements, including operable louvered panels, retractable panels and even motorized glass panels, that still allow for natural light penetration without the fear of being rained on!
This theory may also be applied inside, only using fixed waterproof solutions such as skylights. Large horizontal glazing panels immediately allow a relationship to be formed between your indoor and outdoor spaces. They are also a fantastic way to allow natural light to penetrate the darker internal spaces within your home.
Water features & light
If you enjoy the serenity and relaxation of swimming, then why not consider a pool that goes from within your home through to outside? This creates a real wow factor as well as allowing you to enjoy both indoor and outdoor swimming.
Perhaps the biggest prerequisite to achieving this look is to open up your indoor living space as much as possible. The use of full height sliding or folding operable glass panels will allow you to completely open up your internal living space to your outdoor living spaces. While this can add considerable cost to your project, the benefits that you will accrue far outweigh the initial financial outlay.
The seamless feeling in your home can be further enhanced with the use of the same flooring throughout. Continuing the same flooring from your indoor through to your outdoor space will visually create the illusion of one continuous space. It's important to ensure that the finish that you use is hardwearing, easy to clean, and it absolutely must have some slip resistance!
 Similarly , using the same mood, feeling and materials in both the indoor and outdoor spaces will again create the illusion of seamlessness .You could use the same stone wall cladding or concrete panels indoor and outdoor to achieve this look. You can even take it one step further by tying the appearance of your furniture together.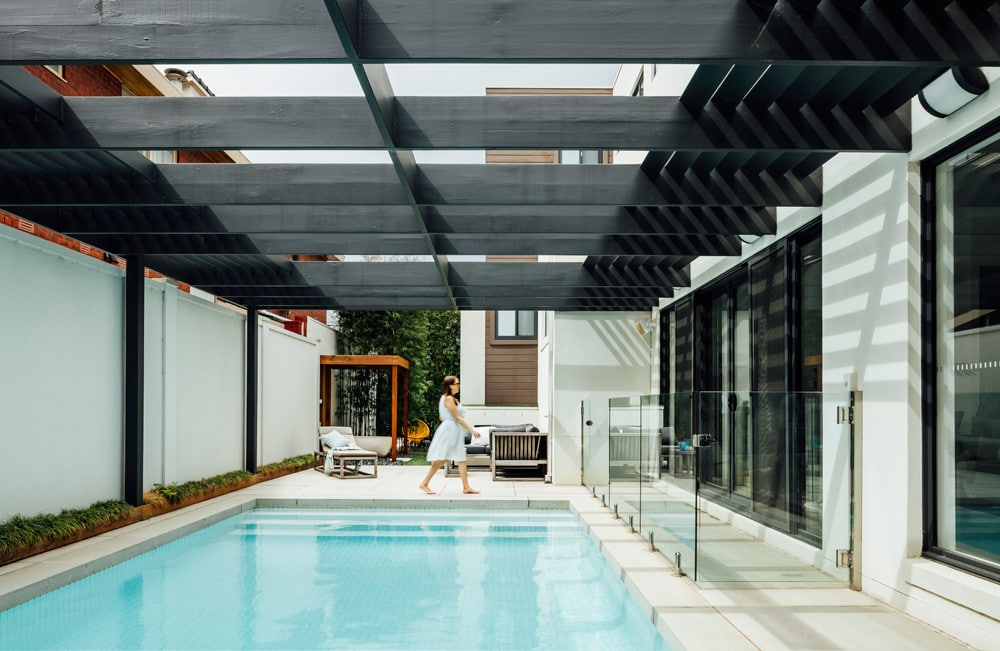 Creating a focal point
Using external focal points can help your eye focus on the exterior of your home, which is a bit of a visual trick used to take ones line of vision outside. The use of a sculpture for example is a good way to do this. Lighting up your exterior spaces also serves to coax the eye outside and creates an optical illusion of more space when you are inside.