The entrance to a home sets the stage for what lies beyond its doors. It is a glimpse into the world within, a reflection of the homeowner's style and taste. In this article, we delve into the different types of entrances that leave a lasting impression on visitors. From the modern grandeur of expansive glazing and statement staircases to the classic elegance of sweeping staircases and imposing chandeliers, we uncover the elements that define these distinctive styles. Additionally, we explore the importance of clever storage, the welcoming allure of warm and cozy entrances, the transformative power of mirrors and lighting, and the impact of carefully chosen furniture. Join us on a journey through the art of entrances and discover how to create an inviting and awe-inspiring first impression.
An entrance of Modern Grandeur
Modern grandeur is often created in the use of lots of glazing and double height voids. There is often a statement staircase & furnishings are minimalistic, statement pieces such as lighting or artwork
An entrance of Classic Grandeur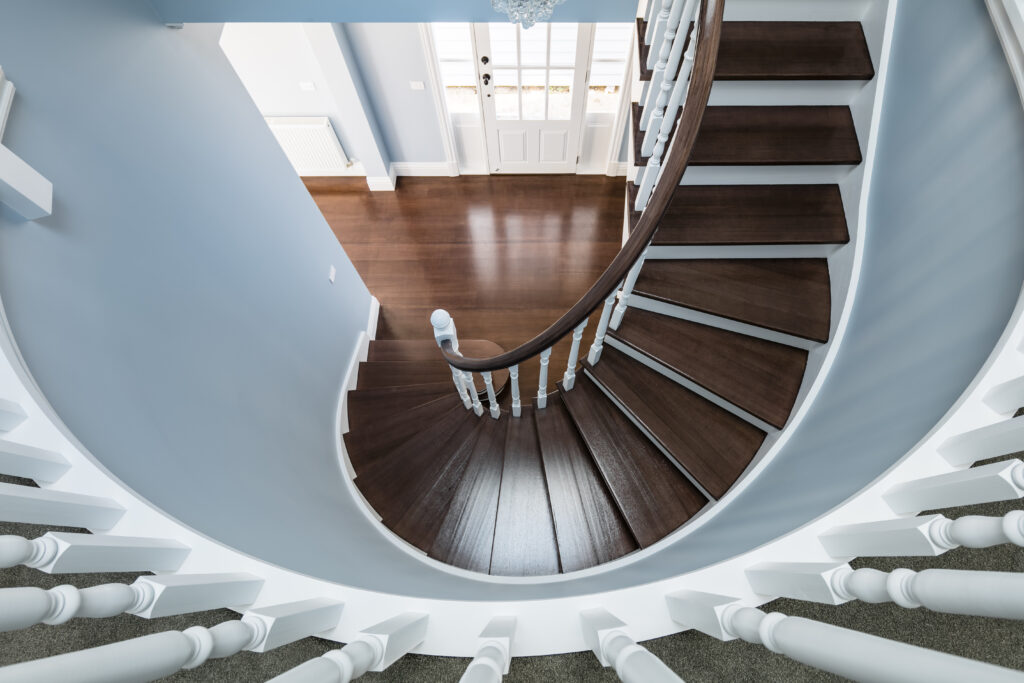 Many imposing homes have entrances that are impressive in scale, open, double height and sparse in furniture. Often classic grand entrances have natural stone or highly polished floors, a sweeping impressive staircase and invariably an imposing statement chandelier.
A warm and welcoming entrance
Many people like the entrance to their home to feel welcoming to their guests. This can be achieved by having a more "cosy" scale entrance, which is perhaps lower in height, and narrower in width. The use of warm materials such as timber help create a sense of comfort and familiarity.
Entrance Storage
This is particularly important for families; a great idea is to have specially designed feature joinery where children can place school bags, shoes and jackets. It's also important to have a place for car keys, mobiles and all of the usual paraphernalia that never seems to have a resting place!
Entrance Mirrors
Mirrors when placed well, can serve to open up a tight entranceway and also bounce light around a space. If they are decorative, they can also be a real feature and a focal point.
Entrance Light
The use of lights or lighting can create drama and excitement in an entry. The use of a sculptural pendant instantly sets the mood for your home. Architectural lighting is also very dynamic and a playful and interesting way to welcome your guests.
Entrance Furniture
Depending on the size of your entrance, the addition of furniture can create a huge impact. A sideboard is definitely always going to be used, and makes a great place to put a stunning vase filled with flowers on. An elegant chaise looks great and also serves as a good place to take your shoes off.