Creative architects and logical thinkers
Our architects, designers and builders are experts in creating beautiful homes. As they work together, you get to experience how that pool of knowledge and penchant for realising creativity and practical application ensures your construction is holistically considered.
All of our team have great experience in ensuring your custom built architecturally designed home maximises space and light, incorporates the latest technology and makes the most of opportunities available through our knowledge of the town planning process.
Our team is your main contact
Your architect, interior designer and builder are there for you, and will keep you informed of the project's progression and decisions relating to costs throughout the design, planning & building process.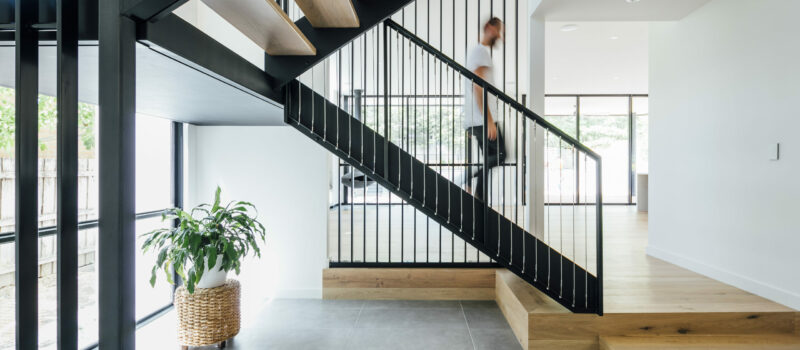 We design specific space for the enjoyment of living, playing, studying, and entertaining.
Maximising opportunities
We maximise every opportunity to create intelligently designed memorable spaces which inspire, engage and excite. We build timeless places which will loved by you and all who experience your home.
Foresight and future planning
We share our knowledge and excitement for intriguing spaces and enduring interiors where you can live, study and play. Our approach is disciplined in its thinking as our architecture sits outside passing fads, grounded in a view that sustainable design is built to last and will be celebrated for decades.
Connecting people through design, bringing them together to build closer relationships.
Building liveable spaces for generations
Creating architect designed custom homes for how we live now and in the future, requires flexible thinking. Our practice invests in change by embracing research, new processes, and the latest technology to bring clever thinking and design methodologies to achieve your future vision.
Sustainable living
Sustainable architecture is often about making practical decisions to maximise efficiency and durability while minimising impacts on our environment. The residences we build are designed to perform and respond within a constantly changing environment.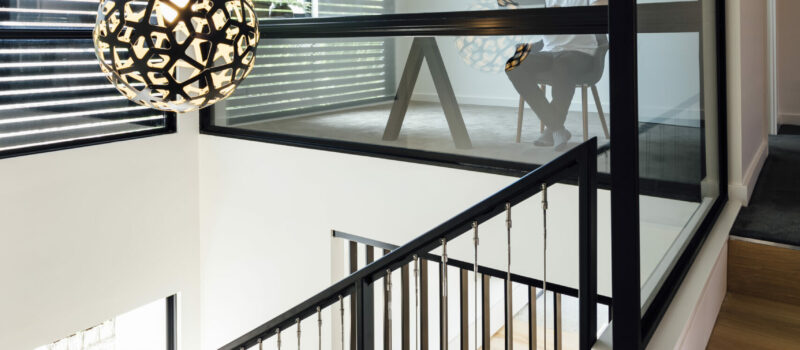 Architecture is not only what it looks like, but also what happens in it.
Spacious, light filled homes
Architecture is spatial and three dimensional. Each residence we design shares the goal of making life easier and more enjoyable. We design spaces to capture the sunlight, create a feeling of space and infuse a sense of warmth into an inviting atmosphere you want to spend time in.
Our design approach focuses heavily on orientation, capturing year-round sunlight, and building in surprising angles and fresh lines. We also make use of controlled lighting to enhance the mood for a positive environment.
Strategic architecture
High-density neighbourhoods should encourage architects to be imaginative with clever space-saving, privacy oriented layouts. We achieve this through strategically placed windows, translucent panels, connections to private gardens and just the right array of curves, nooks, lofts and split levels. We use innovative techniques willingly to maximise daylight and views of the sky, while optimising privacy throughout your home.
Playing with shapes
The shape of your home adds interest and design value to both its street presentation and its interior. Experimenting with shapes is a central part of our design approach, but we are always practical in how we treat spaces, and the inclusion of angles to ensure cost efficiency.
Imagination and creativity builds uniqueness and personality in to the design of your home, but we manage it so it doesn't come with a prohibitive cost.
Clever design, quality of life
A smart design solution can change people's behaviour in a positive way. Successful architecture shapes the perception and feelings of people who enter spaces, ensuring good design never dates and becomes obsolete. We work with your present needs and anticipate the future, so your home becomes a treasured part of your street and neighbourhood.
Eco design and smart energy
Good passive design principles and smart energy design not only naturally keeps your house at the right temperature all year round and is better for the environment, but it also keeps your energy costs down.
The fundamentals of all our designs include:
the positioning of your home to capture the northern light

sun studies to determine the sun's exact locations on your site all year

where to position the doors and windows for crossflow ventilation

heat syncing through the use of the right materials

solar panel positioning

future planning and provisions for future battery recharging stations
Connected technology and automation
Previously, the only way to connect your home was via a cumbersome Cbus system but as the area of smart devices and smart homes rapidly evolves new technologies can make home automation affordable and flexible.
We can now connect and create your home with your specific needs in mind and tailored to your level of interests and ability. We facilitate all the technical aspects and make the process as easy and as simple for you as possible designing a home that accommodates the cutting edge of technology but is adaptable for future technology.