narrow block home builders melbourne
Narrow blocks are a unique opportunity. Push boundaries with a skilful approach to creative house design.
Narrow block house designs
Narrow or odd-shaped sites present a unique opportunity and a challenge. Often these blocks require specific architectural skills, knowledge, and expertise to be able to maximise their potential when building the perfect home for you.
Design and build on narrow blocks
Design, forethought and planning are the essential keys to unlocking the potential of a narrow site. With the right approach and an investment of time at the outset, there is no need for compromise. Research, experience and a little experimentation pave the way for innovation.
With careful consideration of the site, Destination Living can provide you with the best layout for a narrow block home that overcomes any constraints and creates imaginative, unique outcomes.
---
Narrow blocks require one-off designs
The challenges arising from a narrow block cannot be met by volume builders who rely on template solutions. To create a special home Destination Living's architecturally driven approach, capitalises on each site's unique orientation and idiosyncrasies.
Destination Living helps bring the unique features of your block to the forefront of your designs, leaving you with a home that offers you a feeling of light, space and privacy.
---
Holistic thoughtful planning

An investment in holistic planning at the design phase is paramount to ensure a unique and beautifully designed home crafted to meet your needs and capitalise on the opportunities your site presents within your budget.
---
Clever architectural thinking
Our architects' advantage is their skill in configuring the best solution within the complexities presented by an unusual allotment. Great narrow house designs consider and balance all factors to ensure your home's aesthetics and function makes the most of every aspect and the surrounding landscape.
---
Our expertise with narrow blocks
Destination Living's team of architects, interior designers and builders are highly experienced in designing homes for difficult blocks and narrow sites. We look at the project holistically and plan construction after considering all aspects in your project brief.
Visit our Home Building Calculator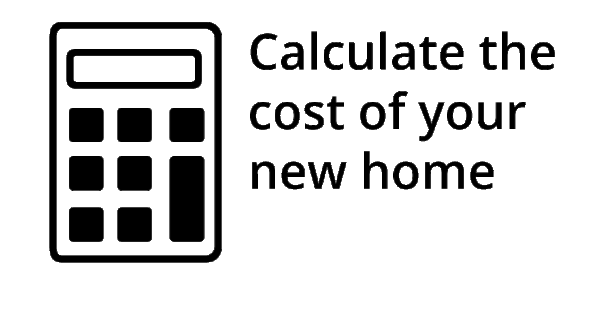 Building your dream home should start with clarity, and that means knowing what to expect financially. Whether you're eyeing an existing home renovation or starting fresh on an empty plot, our building cost calculator is your key to understanding project costs without any commitment.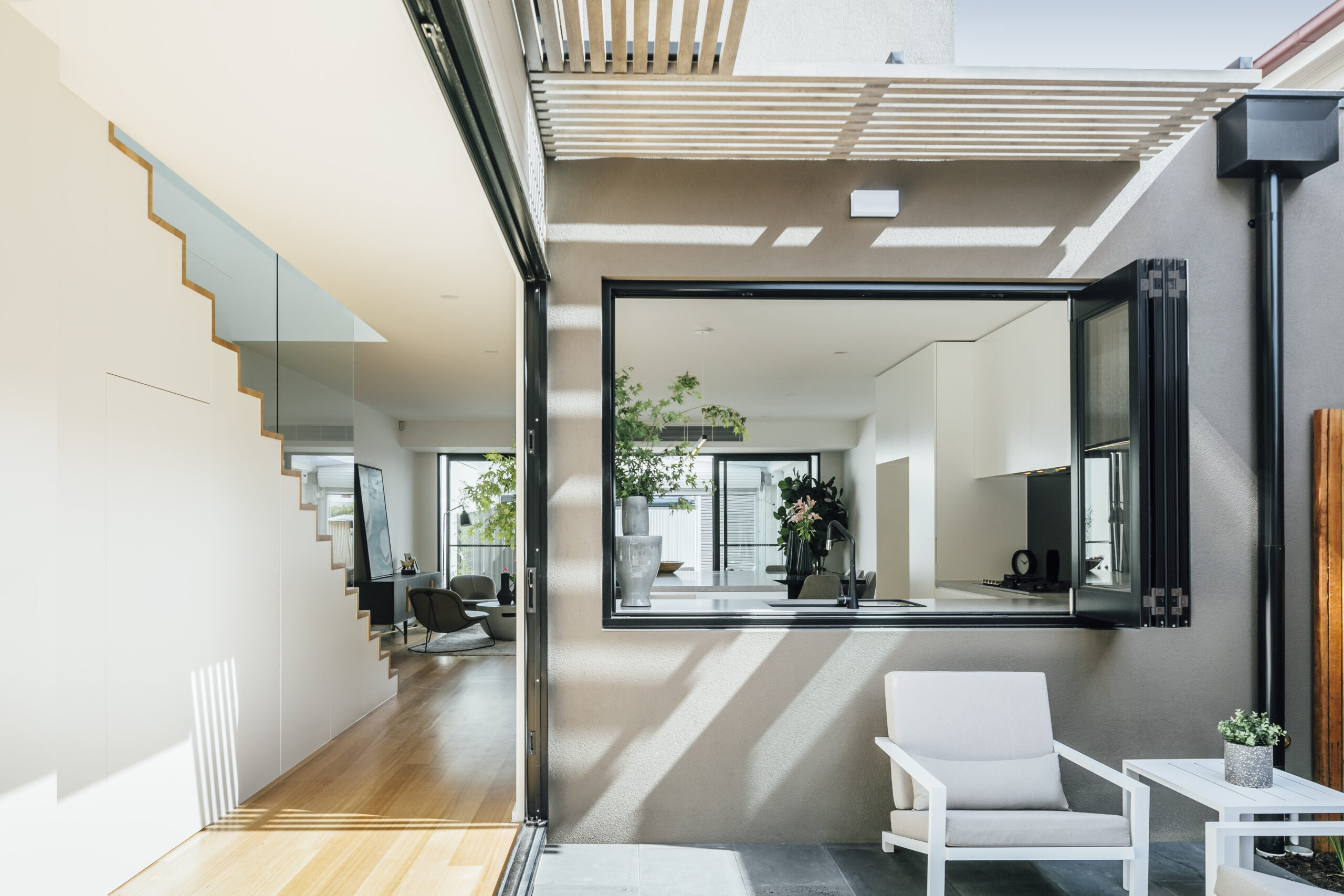 With clever design thinking, the spaces in our home felt larger and more open that we ever could have hoped for.
– Sofia, narrow block builder
What is considered a narrow lot?
In general, a lot with a width under 12.5 meters is considered narrow. However, it's worth noting that Melbourne features exceptionally narrow blocks, some as slim as 4 meters. So, if you have an ultra-narrow lot, don't hesitate to reach out to us today! Have a look at our ultra narrow 5m Northcote Home.
Will my house design work on my narrow block?
While volume builders often favour standard set plans for their efficiency, these plans offer little room for customization and can result in costly additions to your budget. A custom-designed home by Destination Living,  tailored to your narrow block maximizes its potential, taking advantage of factors like aspect, available light, and views.
How many storeys can my narrow house be?
The number of storeys your narrow house can have depends on various factors, including local council regulations, privacy considerations, neighbouring structures, and the planning requirements in your area. Our team possesses extensive experience in navigating Melbourne's council planning requirements, ensuring that we can work towards achieving the best outcome for your specific block.
Will I have enough storage in a narrow block home?
Ample storage is crucial in narrow home design. Beyond built-in wardrobes, consider maximizing every available inch of space with storage solutions under stairs and concealed in ceilings. Multi-functional furniture with storage features, such as ottomans, coffee tables, and beds with drawers, should be strategically used to make the most of your limited space. Look at the clever usage of under-stair space in our Thornbury Dual Occupancy.
Can a house built for a narrow block feel spacious?
Maximizing space through intelligent design is key to making a narrow block home feel more expansive. The Destination Living team consider the necessity of each room in your design and explore multipurpose spaces to combine functions like living and dining areas or creating a study nook within a quiet area of the house.
How do you style a narrow house?
Our interior design team will guide you in how you can visually differentiate various zones within your narrow house by strategically placing rugs, plants, furniture, shelving, or room dividers. Opt for multi-functional furniture that incorporates storage features to make the most of your limited space, including items like ottomans, coffee tables, and beds with drawers. Additionally, consider the height of your ceilings, as taller ceilings can create the illusion of a more spacious interior, potentially adding value to your home.
Can I make my narrow home feel bigger?
To enhance the sense of spaciousness in your narrow home, consider incorporating skylights, courtyards, and light wells. Skylights and roof windows open the ceiling to the sky, creating a more expansive and luxurious atmosphere. Light wells are particularly useful for rooms lacking outward-facing windows. Utilizing open-tread staircases and glass balustrades allows natural light to filter through to the ground floor effectively.
Where can I get more design inspiration for my narrow block?
How can I get more help choosing the right home for my narrow block?
The Destination Living team is at your service to help you explore the possibilities of your narrow block and create a home that suits your available space and lifestyle. Contact us to get started on your journey to a custom-designed narrow block home.