virtual reality architecture & design
see inside your future home
We don't want our clients to do any guess work when it comes to their understanding of how their finished home will look. We have found that most people find Destination Living Virtual Reality technology allows them to get an accurate sense of scale, depth and spatial understanding of their future home.
How wide and tall is this space going to be; the windows; how high is the bench? Virtual reality architecture helps you with all these evaluations and decisions.
It feels like you actually exist in the space
The VR experience helps you appreciate what your home will feel like – a powerful sensation of our design vision.
The second you put the goggles you'll get the architect's vision, seeing the sense of space and every last detail so you'll know how it will feel to live there.
Now our clients see the design like we do
We love seeing the delight of our clients when they put on their VR goggles and see the design around them– before it's built.
It's proved to be wonderful part of our practice and important to help our clients collaborate with us in evaluating design options and eliminating errors.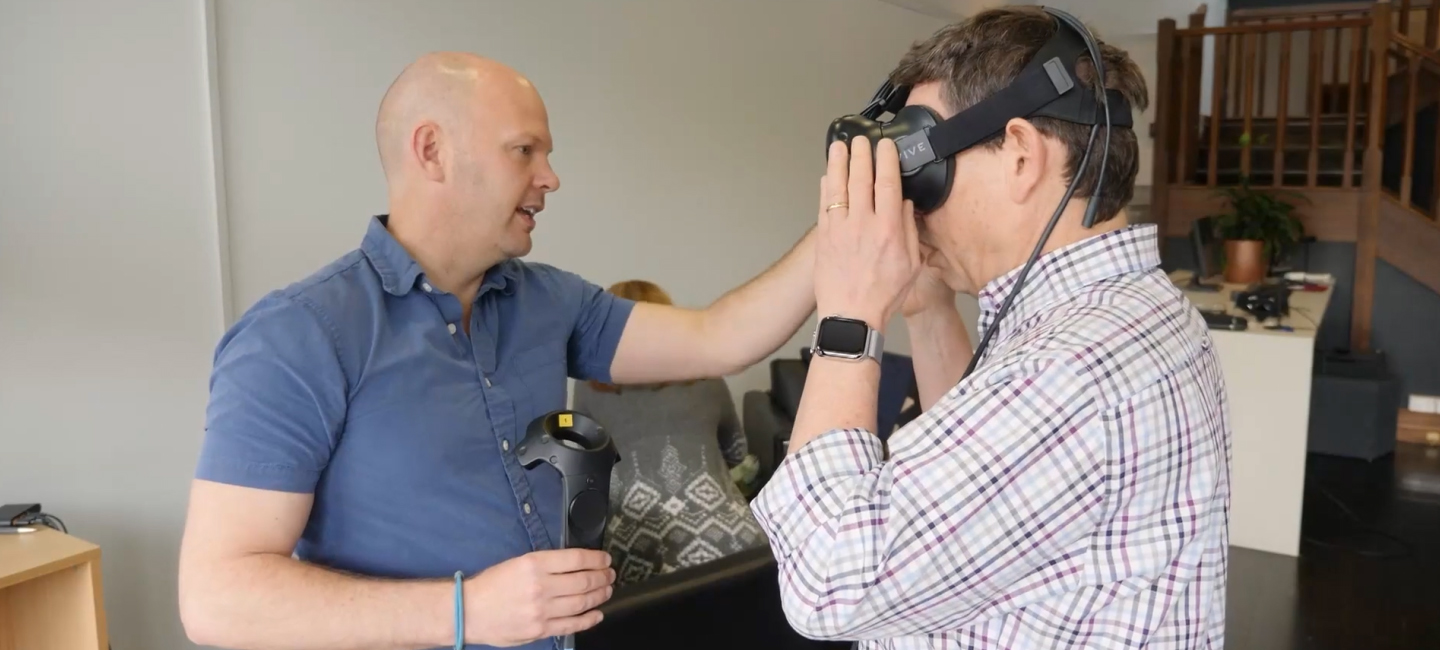 Explore and refine your future home
1
---
Visualise and interact
Virtual reality architecture allows you to explore the relationships between spaces –viewed from different levels, so you can walk around in rooms detailed to scale.
2
---
Is the feeling right?
Does the space feel uplifting or will you need more space to avoid feeling cramped?
When you walk through your new home with our immersive 3D technology you'll quickly find you feel the function of each room and can test the navigation and flow of your new home.
3
---
Avoid rounds of revisions
Visual Reality has been an important step for our practice as it allows our clients to clearly see what they like and dislike which means less time revising designs and agonising over decisions. It makes our process quicker, easier and more cost effective.
4
---
360° navigation
By tilting your head, you will be able to see and experience what the ceiling height will feel like and check all those little details like the height of kitchen benches. Small details that weren't apparent in the architect's sketches will become clear allowing us to resolve any issues before the build begins.
5
---
Improving satisfaction
Destination Living VR has been a revelation both for our clients and for our architectural, interior design and build team. It allows to avoid issues, and help make our homes more user-friendly, improving the satisfaction for our clients.
Calculate the costs of building your home
Use our calculator to estimate costs for your project.