dual occupancy builders melbourne
A custom-designed dual occupancy or duplex development can maximise the financial potential of your property.
Destination Living's designers and builders have extensive experience in building dual occupancy homes, including side by side duplex designs, and can help you bring your vision to reality. Whether you're looking to renovate, knock down rebuild or simply add another property onto your block, a dual occupancy is a great way to do that.
Benefits of dual occupancy
In an expensive market like Melbourne, capitalising on your block to create two properties often makes financial sense. It's an increasingly common approach for owners to create another home on their land for rental or sale while reimagining their current home or building a new one.
Capitalise on your land's value
Dual Occupancies can be a money-wise approach, giving you the option to sell one or both homes to make a profit or pay off your mortgage. It can be a perfect strategy for people approaching retirement or ambitious couples seeking a way to make their assets work for them. It's also often a smart option for people who want to remain close to family members while securing their privacy.
Three directions for a dual occupancy
Destination Living specialises in dual occupancies that are personalised for individual needs inducing properties to live in, sites to share with friends or family or projects for investment purposes. We can help you configure your property and bring your thoughts on design to reality.
We help clients with the three most common configurations for dual occupancy.
Dwellings at the front or rear of a property
Duplexes: dwellings which are side-by-side and share a common wall
Two detached dwellings side-by-side on a corner block with separate titles and street frontages
Opportunities from dual occupancy
Destination Living can help you realise the potential in your site – and help you design your vision of living with a beautifully designed, private home with improved functionality, lower maintenance suited to your needs now and into the future.

---
Re-imagine the way you live
Rebuilding on your existing home site allows you to remain in the location you love with the added bonus of making money or paying off your mortgage.
Building two homes on the same lot allows you to keep one for your family and rent out or sell the other with the added bonus that the sale of a second home will in many cases pay for your new one.

---
Capitalise on land value
Most people's home is their biggest asset yet the capital embedder in this asset is often not realised to its full potential.
Developing a dual occupancy on your existing land is typically the best way to realise this value while retaining a place for a new or improved home to live in.

---
We take care of the logistics
For most homeowners, town planning regulations prove difficult to interpret when trying to bring their vision of dual occupancy living to reality.
When you partner with Destination Living, we'll help you navigate the rules set by your local council to help you bring your project to life much sooner.

---
The ideal scenario
Many of the homes in Melbourne built 30 or more years ago are on larger allotments than is common for estates of today.
These larger block sizes and the changed priorities of planners make dual occupancies more likely to be approved today than in the past.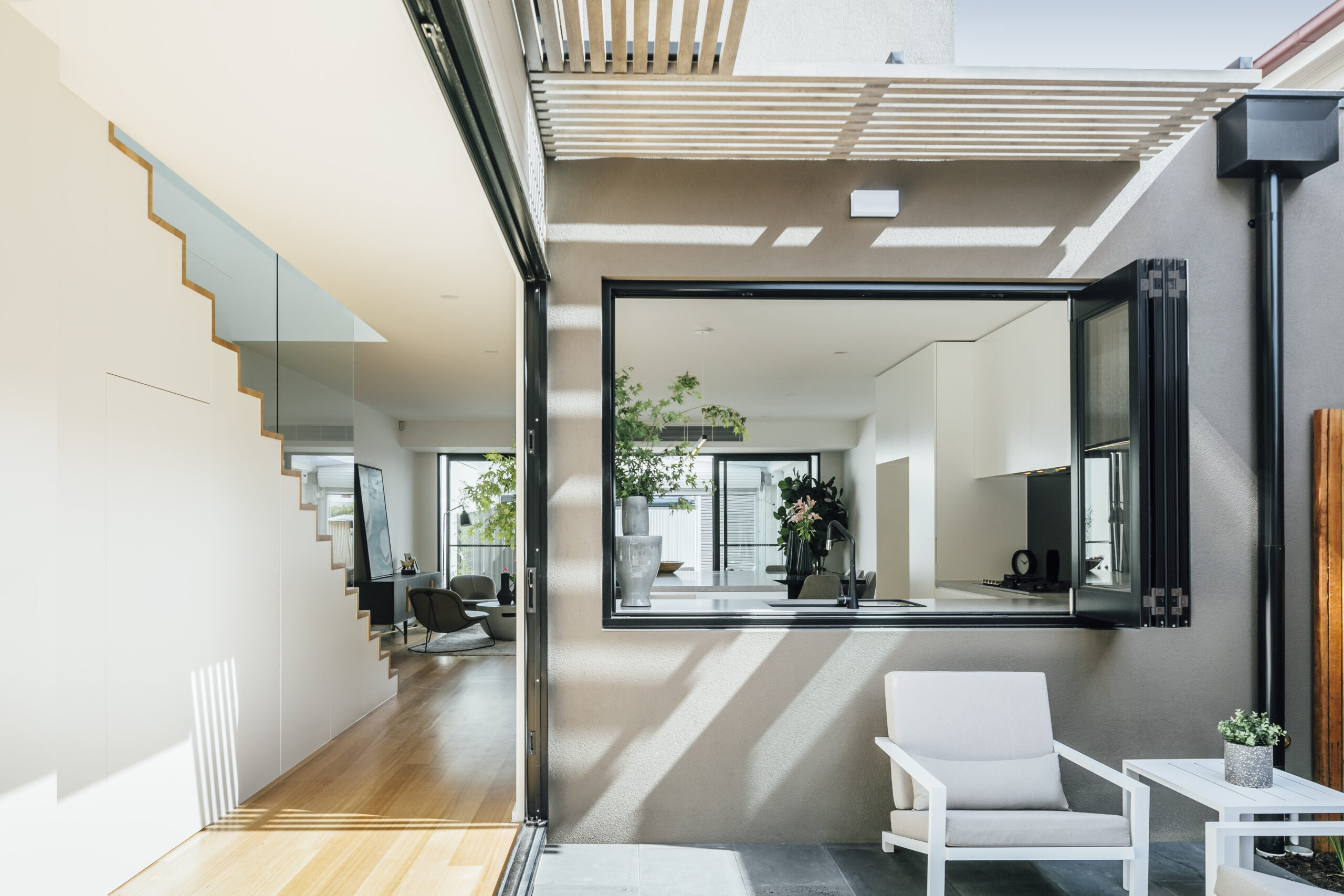 Luxury dual occupancy designs are our specialty
---
Personalised design
Unfortunately, many Dual Occ builders sell template floorplans which they then attempt to shoehorn in to your site. We take the opposite approach, starting with your needs and thoughts on design before creating solution a custom designed for you. Our approach makes the most of your site's size, shape and orientation to capitalise on the value in your land and location – maximising the benefits to you as a resident and as an owner.
---
Our expertise in dual occupancy
Homes designed by architects typically achieve higher resale value, while those designed by architects working with owners also deliver greater lifestyle and functionality over time. As a specialist in residential architecture and custom building, we understand how to negotiate the challenges and maximise the financial and living value of your site.
---
Your dual occupancy needs
Our design process starts with your sense of style and a comprehensive understanding of your lifestyle needs. This is our constant point of reference during our process to ensure your home is crafted specifically for you with the smoothest possible progression through planning.
---
Feasibility study
Our experience shows that starting your development with an informed site feasibility report helps ensures a clear direction and a successful project. We have a lot of experience in designing Dual Occs for luxury living while meeting all of the opportunities and challenges of your site.
Visit our Home Building Calculator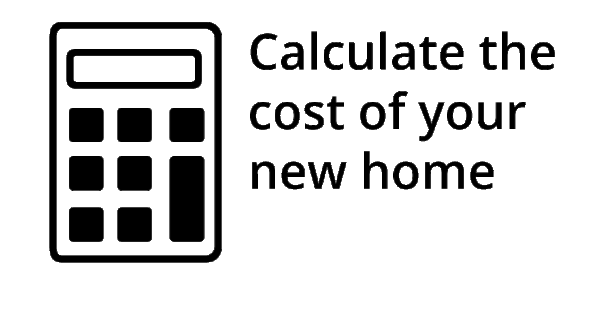 Building your dream home should start with clarity, and that means knowing what to expect financially. Whether you're eyeing an existing home renovation or starting fresh on an empty plot, our building cost calculator is your key to understanding project costs without any commitment.
What is dual occupancy?
Dual occupancy is defined as two dwellings on a single block and the same title. Dual occupancy homes can be side-by-side, under one roof with a common wall (also known as duplexes), or as separate dwellings with a shared driveway down one side of the property.
What is the difference between dual occupancy and subdivision?
Dual occupancy homes are built on one block of land, on the same certificate of title. They can only be sold together as one property.
A subdivision involves dividing the land into lots. Each lot has its own title and can be sold separately.
It is possible to complete a dual occupancy build and then apply to subdivide the block so that each home has its own title. Doing this gives you the option to sell them separately in the future. At Destination Living, we manage the subdivision process for our clients.
How do I apply for dual occupancy?
At Destination Living, we guide you through the application process for dual occupancy. We engage the services of experienced town planners to ensure your project is successful.
The first step of any building project with Destination Living is a site feasibility study. This analysis reviews planning permits confirms utilities' location and assesses any site constraints.
If you are considering dual occupancy designs, try our building cost calculator and contact our team to turn your dream into a reality.
Why choose a dual occupancy home by Destination Living?
Our dual occupancy homes are thoughtfully designed. We create functional homes that suit our client's brief.
We design the second property to suit our client's desired outcome. If a client wants to sell, we design the home to maximise its saleability. If a client wants to use the second property as a rental, we ensure the design will optimise its rentability.
You can take advantage of the resale value of an architecturally designed home down the track.
We have 20 years of experience in luxury custom homes and dual occupancy designs. Our process starts with you and your needs – not a floorplan.
How long does the average development take?
Dual occupancy homes require careful and creative consideration.
At Destination Living, we specialise in dual occupancy designs for challenging blocks. We follow a thorough 7 step process for all our custom builds. This allows for regular communication about the progress of your project. We update costing and time projections along the way, so there are no hidden blow-outs. Plus, our team of experts – architects, designers, and builders – are in-house, which means you get the dream team all under one roof.
Our collaborative and efficient approach ensures that building your dual occupancy home becomes a reality sooner.
Can you build dual occupancy homes on a narrow block?
Yes, you can – with an expert team by your side.
Complex blocks and narrow sites pose their own set of unique challenges, but the satisfaction of overcoming these to create an innovative and luxury home drives our design process. We carefully consider elements of the build such as the slope of the land, available views, the impact of neighbours (for window placements), and space for vehicles.
Narrow blocks need thoughtful planning, creative design, and architectural skill. We specialise in custom dual occupancy designs for narrow blocks and can help you maximise your land's lifestyle and financial value.