modern  |  multigenerational  |  architectural
aberfeldie multigenerational living
The brief
Designed to house 3 generations with spaces zoned for the family gatherings and separation. Luxury interior touches & architectural drama incorporating earth and water were important to the clients.
Our approach
Multi-generational living was addressed through zoned spaces with the elders housed on ground level with no steps in floor levels and a lift to facilitate easy access to the other floors. The kitchen & dining are the hub this home with the exacting flow between, kitchen, working pantry and laundry designed to facilitate how our clients want to work eat and play in the spaces together and separately. Level 1 features bedrooms, living and an outdoor courtyard with level 2 featuring a roof top courtyard taking in the city views.
Drama is created through designing 2 architectural spines to this home, the pool to the side providing views to water from open spaces along ground & level 1 and the blue stone wall to the front staircase spanning 3 levels as both an indoor and outdoor earth element.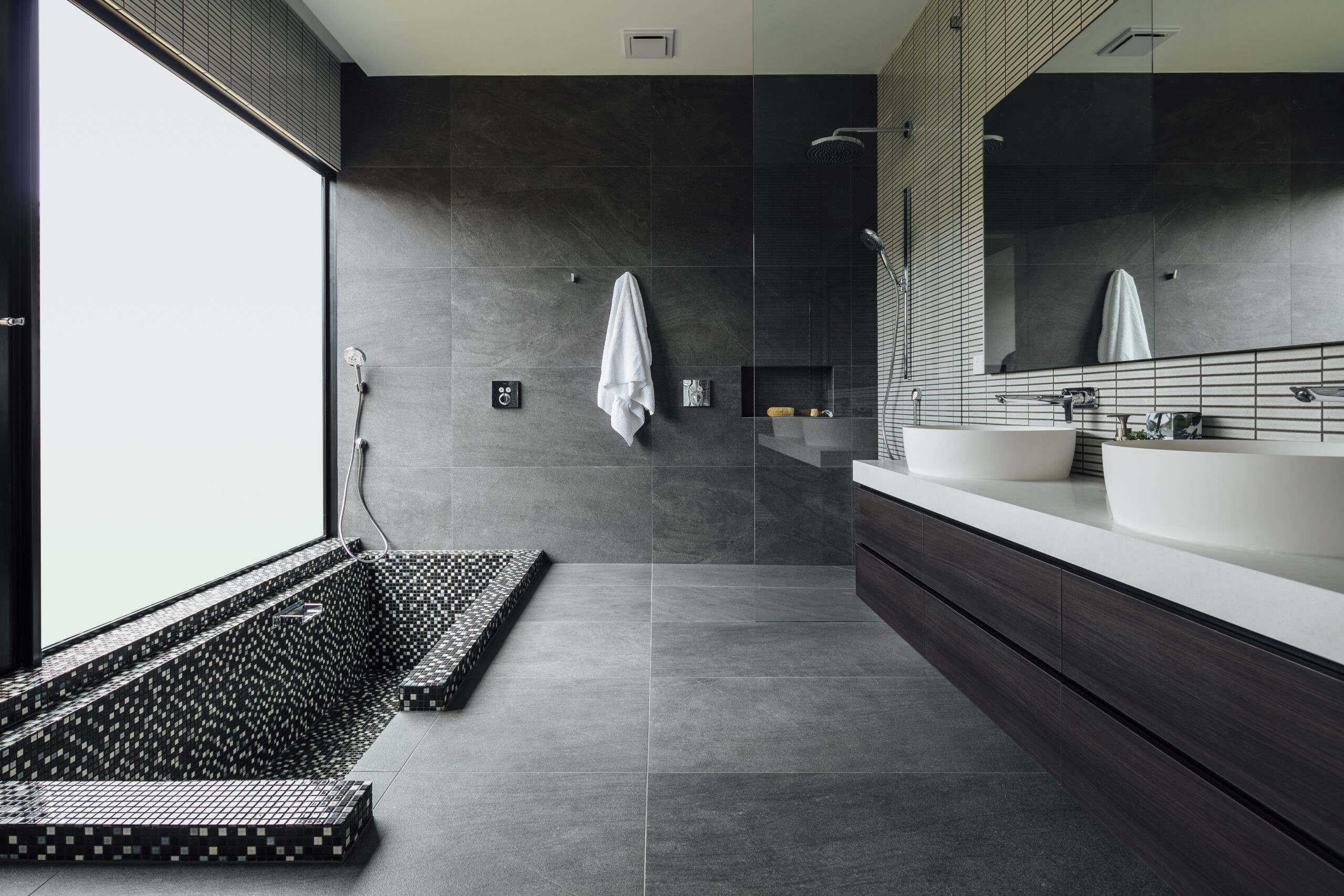 Calculate the costs of building your home
Use our calculator to estimate costs for your project.