Parisians seem to have an innate sense of style, distinctly feminine and elegant, embodying all the romance we conjure to mind when we think of Paris. It is a very soft and refined style with a highly stylized aesthetic, requiring considerable effort to make it appear effortless. Coined Parisian Chic, this style applies to numerous industries including fashion, furniture and object design through to Interior design & decoration. The French are immersed in beauty, from the architecture to the landscape, to art, fashion and food. Their aesthetic cleverly combines the finest components of classicism with an elegant and refined twist.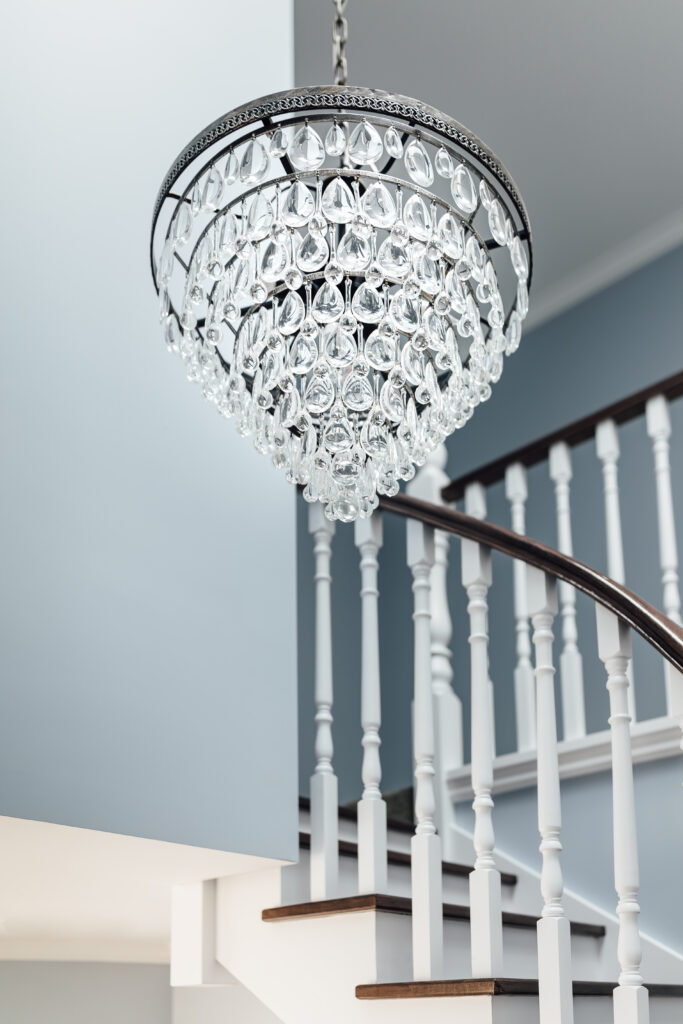 The integration of classic and contemporary styles
The focus of Parisian Chic, as a decorative style, is the integration of classic and contemporary styles. The overall tones are relatively muted, starting with herringbone timber floorboards and decorative mosaic tiles as the typical floor elements. Pressed metal ceilings painted white add another level of decorative extravagance and decorative wall panelling, ornate plaster features and elaborate architraves & skirting's complete the interior design.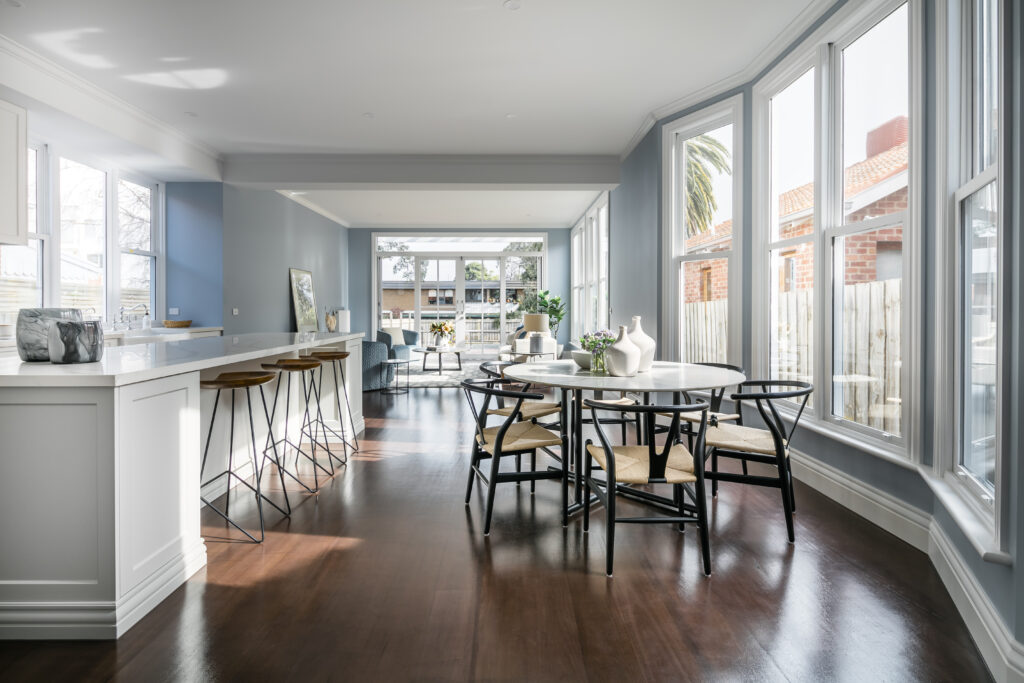 Paint colours
Paint colours as a rule of thumb, apart from chalky white, are subtle pastel hues of dove greys, blush and of course French blue. Paint finishes are matt and chalky in their appearance and can be achieved using Milk paints which are considerably better for the environment.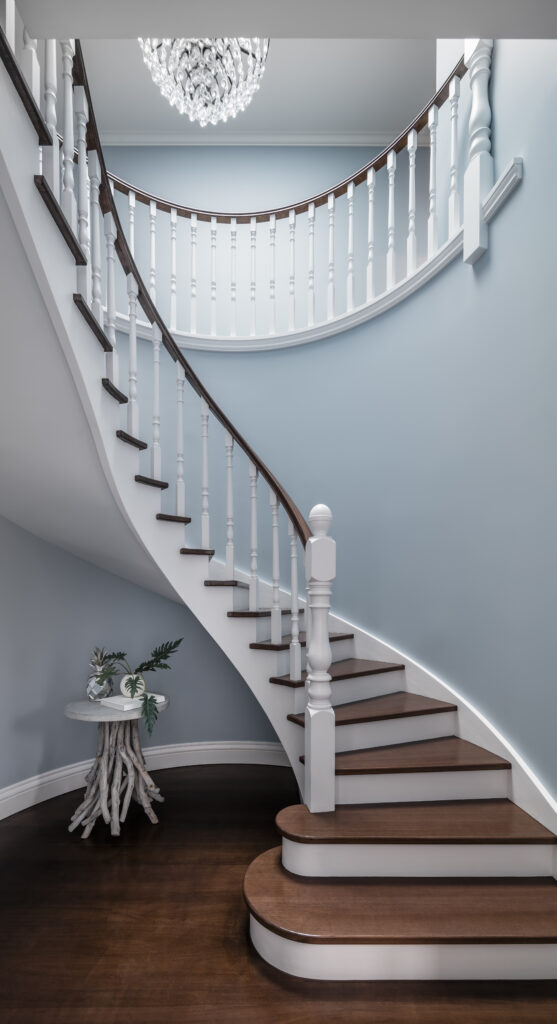 Furniture
Highlighted with traditional or antique pieces from baroque to rococo, and particularly from the Louis XV period, that have a distinctly French flavour. Reupholstering an antique piece in a fresh contemporary fabric is an easy way to achieve this look. Try mixing an antique chaise with a cutting edge designer statement chair by Phillipe stark or Karim Rashid. For those of you who are a little more on the adventurous side why not consider ordering this statement piece in vibrant velvet of metallic leather!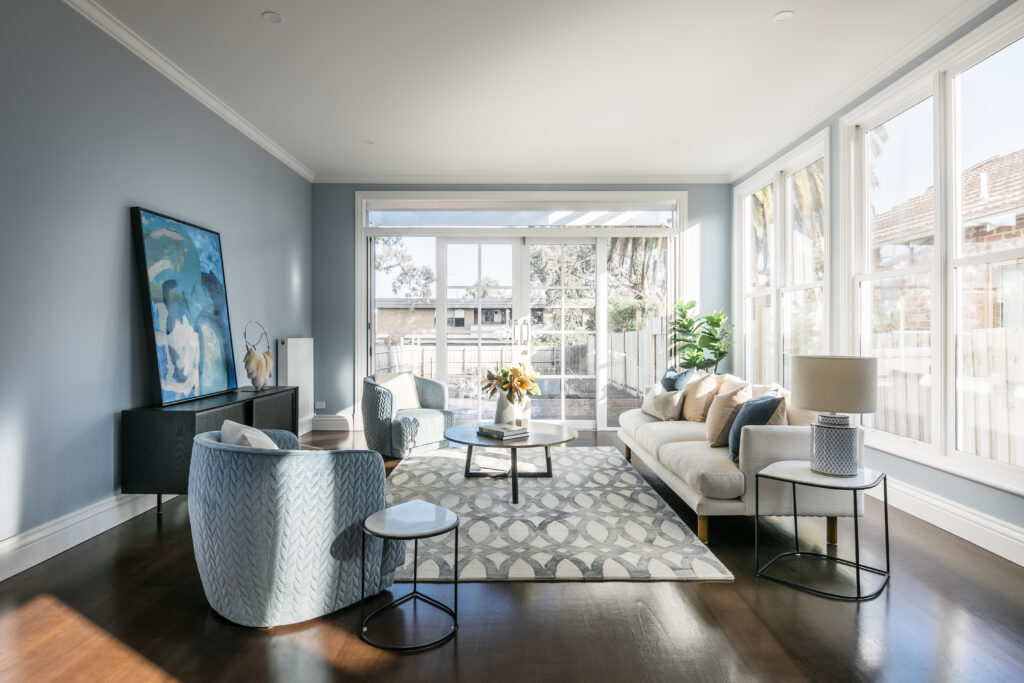 The oversized gilt mirror
Arguably one of the defining elements of this style is an oversized gilt mirror. Play with proportion here and invest in a large mirror with a wide highly ornate gold frame. If you have a fireplace, rest it on your mantle or simply place a large rectangular framed mirror against a wall for maximum effect. Contrast the opulence of the mirror with some key pieces of contemporary art or black and white photography.
Parisian Chic decoration
Interior decoration is perhaps more important in this style than any other, with attention to detail and subtle finessing being key to creating that ultimate elegant look. Create focal points with vignettes of design and fashion books, ornate candles, clusters of photographs or even create your own. Leave your most beautiful perfume bottles and body creams out on display. The "look" will carry more weight if these items are ultra-feminine in their appearance.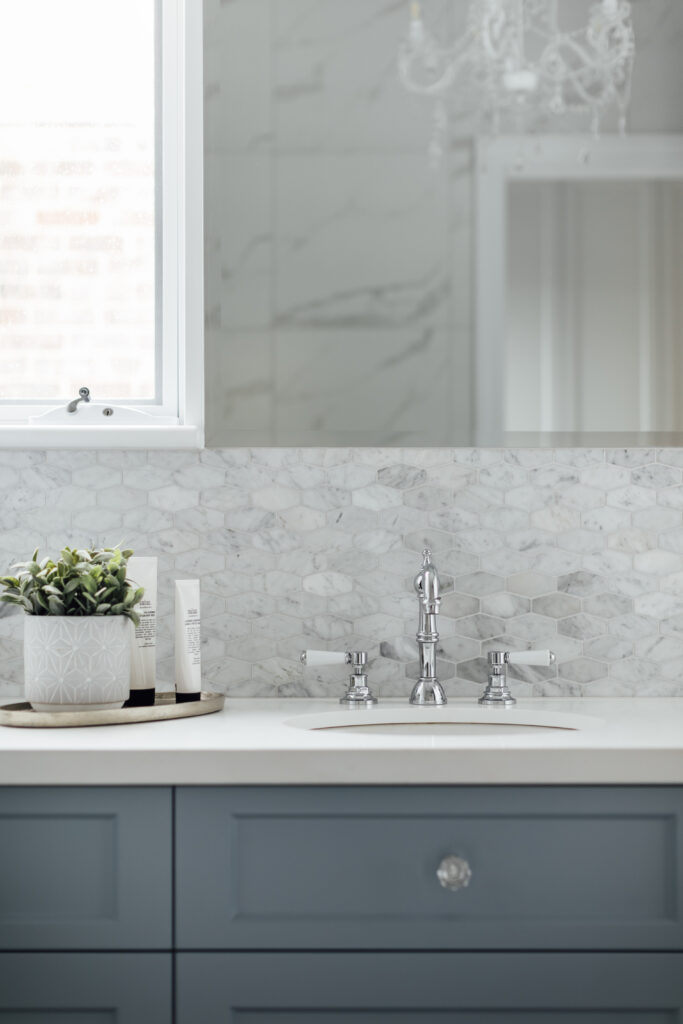 An abundance of flowers
Crowning any great Parisian Chic interior is a veritable bounty of beautiful flowers to tie the whole look together. Build your bouquets using a luscious palette of posies in ivory, pale pink, blush and magenta antique roses. If you can't find roses don't worry, Tulips, gladioli and other "old-fashioned" flowers can also work well. Place the roses in cut crystal vases for full-effect, the refraction through the glass will create pretty patterns that will dance like a French ballerina upon your walls. As a softer feminine style Parisian Chic is better suited to a traditional or period style house and is easily incorporated into any room or your entire home. And remember Tres chic, tres bon!