We are seeing the notion of a study has changed, and we are seeing more study nooks being designed into homes. A study nook is a less formal place that can still offer many if not all of the elements of a traditional study, however as they are smaller and more compact . They are a great way to save space, and as they are more open and in closer proximity to family areas, they are a great way to ensure that family members are maintaining interaction with each other.
FINDING THE PERFECT PLACE
Firstly find a nook in your home that has the space for a desk. This can be large or small. When building a new home, discuss the best position for this with your Architect or Interior Designer. If interaction with other family members is important, I believe the kitchen or living area is a perfect spot for a little nook. Other places you may wish to consider is in a hallway or under the stairs. However you are certainly not limited to these locations.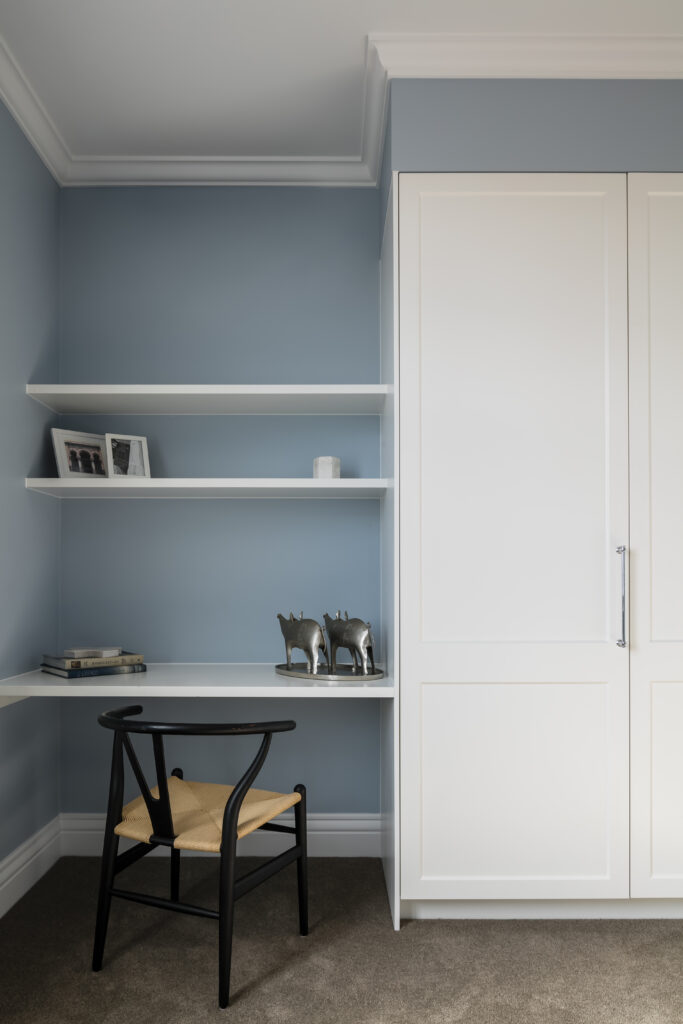 EXPOSED OR CONCEALED?
Depending on the location you may also consider whether or not you want the nook visible or closed off discreetly with doors or an attractive screen. Your designer can virtually make the study nook disappear if you wish, by concealing the nook behind joinery doors, for a minimalistic streamlined look.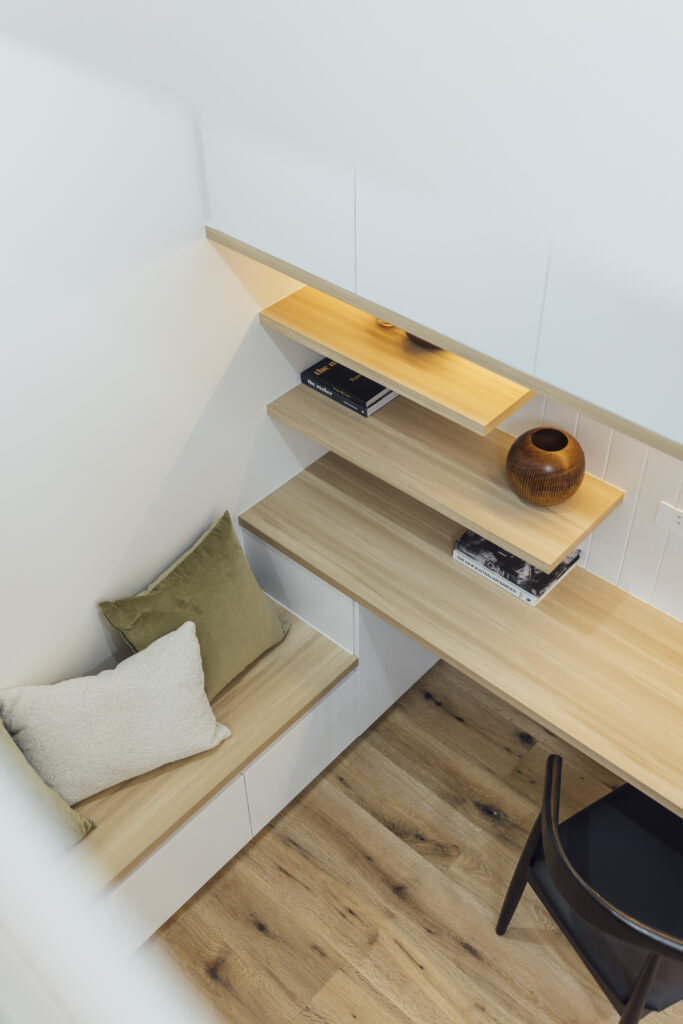 Storage is really important in a nook, and no matter what the size of your nook, it's very easy to cleverly design storage to hide away those pesky bills! Drawers under the desk can be sleek and attractive, while also being the perfect place to hide your computer or phone charger. I like to design in overhead cupboards for maximum storage; however floating shelves are also really useful and are also an extra place to display treasured items. Remember also, that your nook need not be traditional in design, just look at this!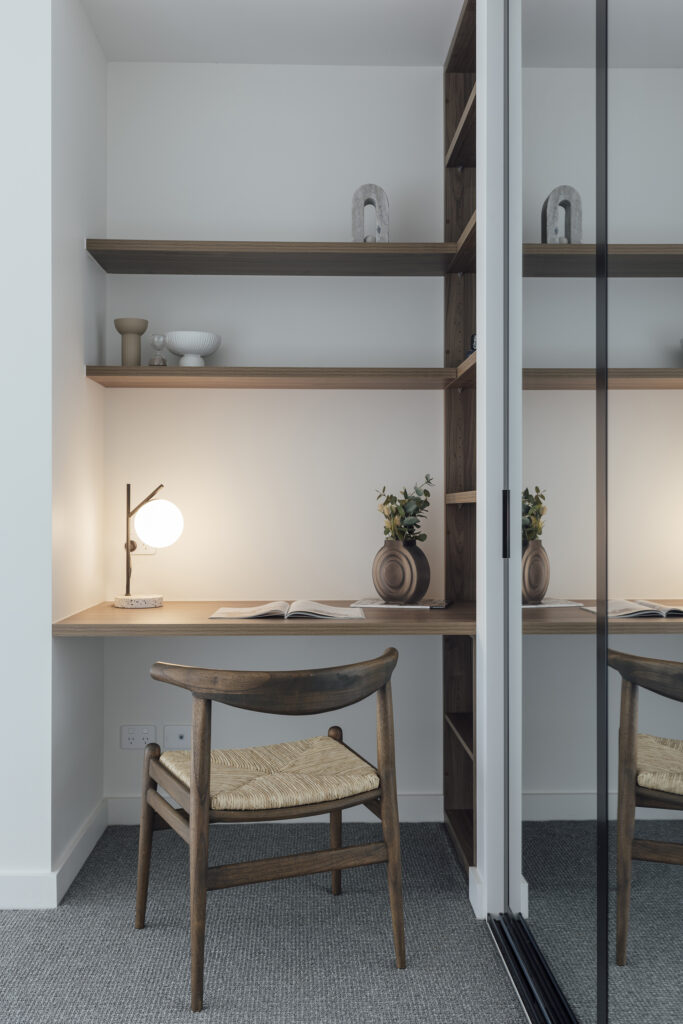 The materials that your little nook is made of will also dictate its overall aesthetic. If your study nook is not concealed then it's really nice to treat it as you would any other special joinery item in your home. In a kitchen for example, I think it's really nice to use materials that you have used in that space already. This will create harmony and balance. However if a nook is in the hallway, you may want to make it more of a feature, so you may wish to consider using a contrasting colour or materials for a visual pop.
You may wish to consider the treatment to the wall behind your desk also. A wallpaper or colourful paint for example, is an attractive and inexpensive way to create some visual interest. However if practicality is more what you are after, then I highly recommend using a pin board of blackboard paint. A relatively new finish on the market is magnetic paint, and my opinion is a sure fire way to inject some practicality into your study nook.
THE PRACTCAL NECESSITIES
It is imperative the practicalities are addressed when designing a study nook. On the top of my list would definitely be power, internet connection and lighting. As nooks are informal study or task areas, a computer and or phone will generally be the most used devices here. Lighting can be discreetly concealed in overhead cupboards or shelves and makes for a really useful addition for writing late night emails or Skype sessions. A comfortable chair is of course important! Again the type or style of the chair will be largely dictated by the location of your nook and the overall look you are going for. An upholstered chair is always more comfortable, however if you are tight on space then a small stool will still be acceptable, and has the benefits of tucking neatly under the desk, avoiding a nasty trip hazard.
So there it is some useful hints and tips on creating the perfect little spot for performing all those little tasks that not only require a desk and chair, but also see you engaging with the rest of the family. And after all, isn't that the most important part of your day.
Talk to our experts